Hibiscus, Rosehip, Pineapple, Apple, Coconut, Mango, Orange and Cornflower
Enjoy the summer with a tropical and fresh Piña Colada cocktail!
A healthy, refreshing and tasty version... suitable for children!
The mix of flavours is delicious and, while you enjoy it, you add antibacterial + vitamin C properties of Rosehip and digestive + metabolism-boosting properties of Hibiscus to your diet.
Drink it fresh with ice or add a splash of rum.
How? 1st Make the infusion with milk/vegetable milk (it's perfect with coconut milk) and 2nd add crushed ice and drink it very cold or crush it with ice to make a delicious frappe. You can add some pineapple or grated coconut as toppings!
.
80 g | Vegan | Caffeine/Theine Free | Combines with milk, vegetable milk or water | Ideal to drink anytime
.
Natural Actives and Ingredients
HIBISCUS
WILD ROSE
PINEAPPLE
APPLE
COCONUT
MANGO
NARANJA
ACIANO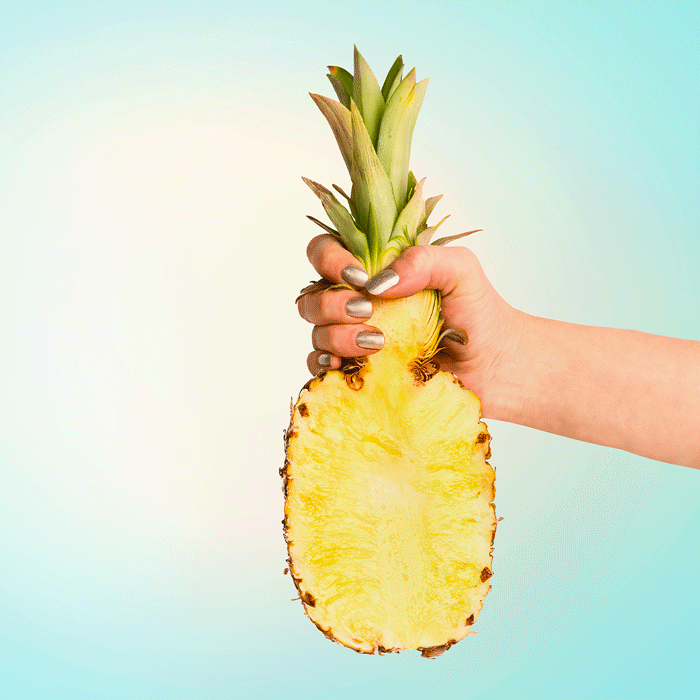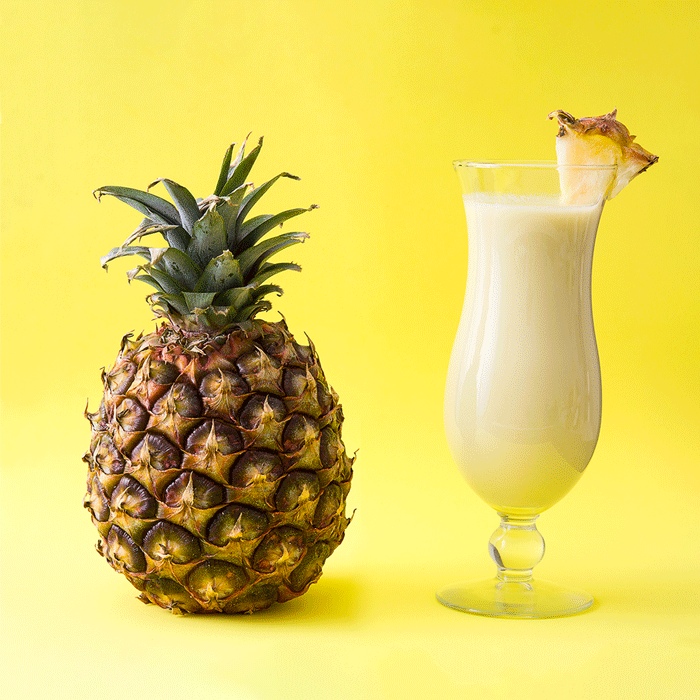 Dose: 2-4 grams. One teaspoon per 200 ml of liquid. If you want it more intense or concentrated, add an 'extra' teaspoon.
1. Heat water, milk or vegetable drink. Temperature approx. 95-100ºC
2. Remove the liquid just before it starts to boil and add the tea or infusion.
3. Leave to stand for 5-6 minutes. If possible, leave it covered.
Any variety of tea or infusion you can drink at home or take with you, it adapts to the rhythm of your life!
It's perfect to put in your reusable bottle and enjoy it wherever you are.
It will help you stay hydrated all day long!
Ingredients: Chopped hibiscus, wild rose, pineapple (pineapple, cane sugar, citric acid, acidifier (E-330)), apple (apples (approx. 97.5%), salt, citric acid E-330, optional ascorbic acid E-300), coconut chips, mango (mango, sugar, acidifier, citric acid (E-330)) orange peel, blue cornflower, flavouring.
May contain traces of gluten, egg, peanuts, soya, milk, nuts, sesame seeds and sulphites.
Caffeine/theine free