Curly or wavy hair
A treatment enriched with 9 non-fatty vegetable oils (Avocado, Chia, Pomegranate, Coconut, Calendula, Hazelnut, Flax, Ricin and Almonds) in addition to Wheat Proteins, Aloe, Horsetail and Cucumber, ideal for:
Restructure, define and control the curl.
Repair damaged strands and ends.
Deeply nourish.
Strengthen the hair fibre.
Enhance natural curls or waves.
Provide elasticity, softness and flexibility to curls without adding weight.
Control frizz for a hydrated, healthy, repaired hair... with a high "Glow"!
Its ingredients create a protective barrier against heat or chemical treatments as they will seal moisture and protect your hair against breakage and excess heat.

Bring your curls back to life with this moisturising and nourishing mask! Its high protein and amino acid content makes it ideal for medium to high porosity hair. Protein adds strength to the curl and helps repair damaged areas of the strand, filling in cuticle gaps. Its incredible ingredients help to control and enhance the natural curl or wave, without weighing it down and preventing water loss. A hydrated, repaired and soft hair is possible!
TIP:Leave it on with a shower cap for 20 minutes so that it has a sauna effect and the hydration penetrates the hair strand better. The result will be amazing!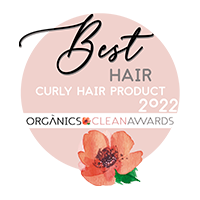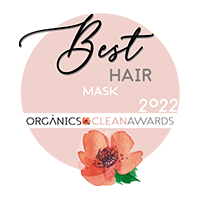 AWARD TO THE BEST CURLY MASK 2022
.
30 ml | All hair types | Suitable for pregnant women | Vegan | Silicone free | Cruelty free
.