Normal or combination skin
Use it in your morning routine to treat the first signs of ageing.
It is enriched with Resveratrol, Ylang, Lavender, Hazelnut and Grape Seed Oils, extraordinary for their ability to fight the effect of free radicals and work for a less blemished, more balanced, firmer and healthier skin.
It contains Botanical Extracts of Asiatic Centella and Cucumber infused in Thermal Water, powerful oil balancing, firming and antioxidant agents.
SPF 20 sun protection.
Complete the treatment with the night cream for a more complete and effective synergy.
50 ml | SPF 20 | Physical filters | No nanoparticles | Cruelty free
.
Natural ingredients and actives.
Non-greasy, highly penetrating oil with balancing and sebum-regulating properties. Purifies, minimises and mattifies skin pores. It is perfect for mature or damaged skin and also for oily and combination skin. It has a high antioxidant and anti-aging power, it contains proanthocyanidins that inhibit the damaging effects of UV radiation.
A restorative, antibacterial and healing medicinal plant. It has a rejuvenating, firming and stimulating effect on collagen biosynthesis. Its high antioxidant content protects against ageing and improves the appearance of the skin.
Resveratrol is a natural active ingredient with powerful anti-free radical properties, which makes it a powerful antioxidant that reduces wrinkles, skin blemishes and other signs of ageing.
Cucumber Extract has astringent, antioxidant, lightening and firming properties. It helps to soothe, revitalise and keep the skin free of toxins while combating free radicals.
Natural active ingredient derived from comfrey root, a plant with great anti-inflammatory and healing properties.
It is absorbing and soothing. Absorbs facial shine without clogging pores, leaving skin smooth and soft.
Babassu oil is non-greasy and very penetrating, so it will help transport nutrients to the deepest layers of the skin. It is suitable for all skin types, even the most sensitive, dehydrated, flaky or rough skin. It controls acne breakouts, works against sagging and prevents dehydration of the epidermis.
Sebum regulator, moisturiser and skin energiser. Its antiseptic power fights bacteria that cause acne and blackheads. Contains vitamin A or retinol that favours cell regeneration, attenuating expression lines.
Ylang and Lavender Essential Oils
Sebum-regulator and skin energiser. Its antiseptic power combats the bacteria that cause acne and blackheads. Lavender is a great anti-inflammatory, antiseptic, anti-ageing, toning and regenerating agent that effectively combats skin problems.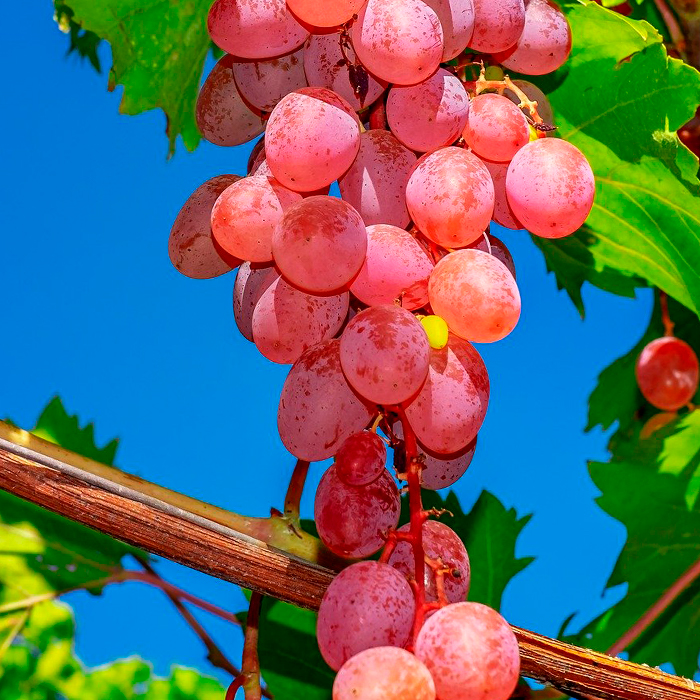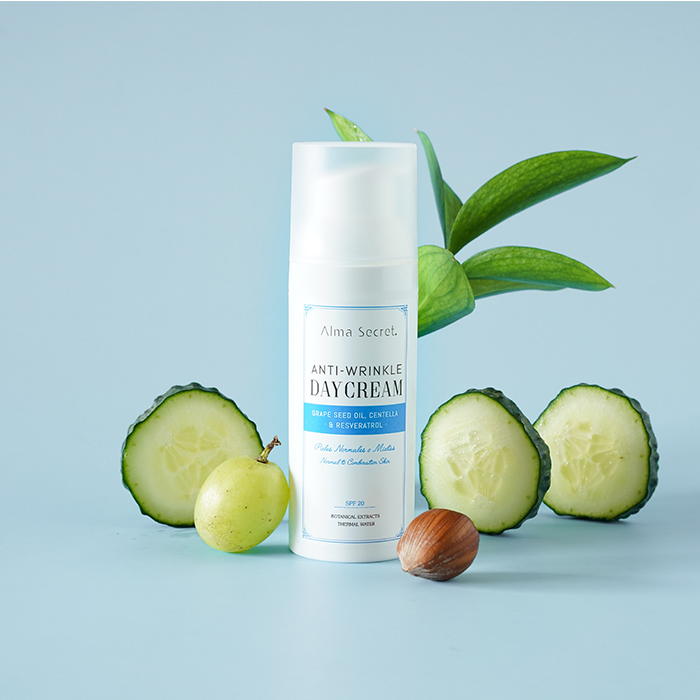 Apply every morning, after cleaning your face, neck and chest.
Routine order:
1. Facial gel cleanser.
2. Toner.
3. Serum.
4. Moisturiser.
5. Eye cream.
For a younger-looking skin, complement the action of the Global Anti-Aging Serum with Q10, Hyaluronic, Vitamin C & Siberian Larch.
Aqua (Thermal Water), Cetearyl Alcohol, Sodium Cetearyl Sulfate, Vitis Vinifera Seed Oil (Grape Seed Oil), Dicaprylyl Carbonate, Titanium Dioxide, Corylus Avellana Seed Oil (Hazelnut Oil), Glycerin, Centella Asiatica Extract, Caprylic/Capric Glycerides, Allantoin, Orbignya Oleifera Seed Oil (Babassu Oil), Butylene glycol, Aqua, Polygonum Cuspidatum Root Extract (Resveratrol), Malva Sylvestris Extract, Calendula Officinalis Extract, Anthemis Nobilis Flower Extract, Camellia Sinensis Leaf Extract,Cucumis Sativus Fruit Extract, Maranta Arundinacea Root Powder, Echinacea Angustifolia Extract, Fucus Vesiculosus Extract, Trigonella Foenum-Graecum Extract, Equisetum Arvense Extract, Hamamelis Virginiana Leaf Extract, Citrus Limon Peel Extract, Humulus Lupulus Extract, Pinus Pinaster Bark Extract, Rosmarinus Officinalis Extract, Salvia Officinalis Extract, Propylene Glycol, Zinc Oxide,Tocopherol (Vitamin E), Ascorbyl Palmitate (Vitamin C), Laminaria Digitata Extract, Zinc Sulfate, Cananga Odorata Flower Oil, Lavandula Angustifolia Oil, Pelargonium Graveolens Oil,Dehydroacetic Acid, Benzyl Alcohol.