Cleansing Sponge for facial and body use. All skin types
Black Konjac is the sustainable alternative to make-up removal and facial cleansing wipes or single-use discs.

A 100% Natural sponge made with Konjac corn fibre

that cleanses your skin deeply and gently while helping to activate microcirculation and boosting radiance.

It is enriched with

Bamboo Charcoal, antibacterial, rich in minerals and ideal for reducing excess sebum, blackheads or acne.
Suitable for combination, oily or acne-prone skin.
.
Facial cleansing has become a must for a healthier and impurity-free skin.
Daily use of BLACK KONJAC will leave your skin completely clean and ready to make the most of your skin routine.
Its texture is soft but, at the same time, it has a light exfoliating effect.
Use it with a Facial Cleansing Gel that suits your skin type and take facial cleansing to the next level!
All skin types | Vegan | Biodegradable | Cruelty free
.
Stimulates and cleanses your skin
For facial cleansing, use in combination with the Cleansing Gel.
It helps the regeneration of skin cells by cleaning the skin more effectively with a light exfoliating effect.
It activates blood circulation and stimulates collagen production.
It stimulates fibroblasts to maintain skin firmness and elasticity.
A sustainable alternative
Black Konjac is a more sustainable alternative to cleansing your face without wipes or single-use discs.
1 Black Konjac can replace daily cleansing with cleansing pads or wipes.
If we use 2 MAKE-UP REMOVING DISKS per cleansing, twice a day, one Black Konjac can save the planet between 360 and 480 cleansing discs*.
In the case of MAKE-UP REMOVING WIPES, it can save the planet between 180 and 240 single-use units*.
*Assuming an average lifetime of 3-4 months.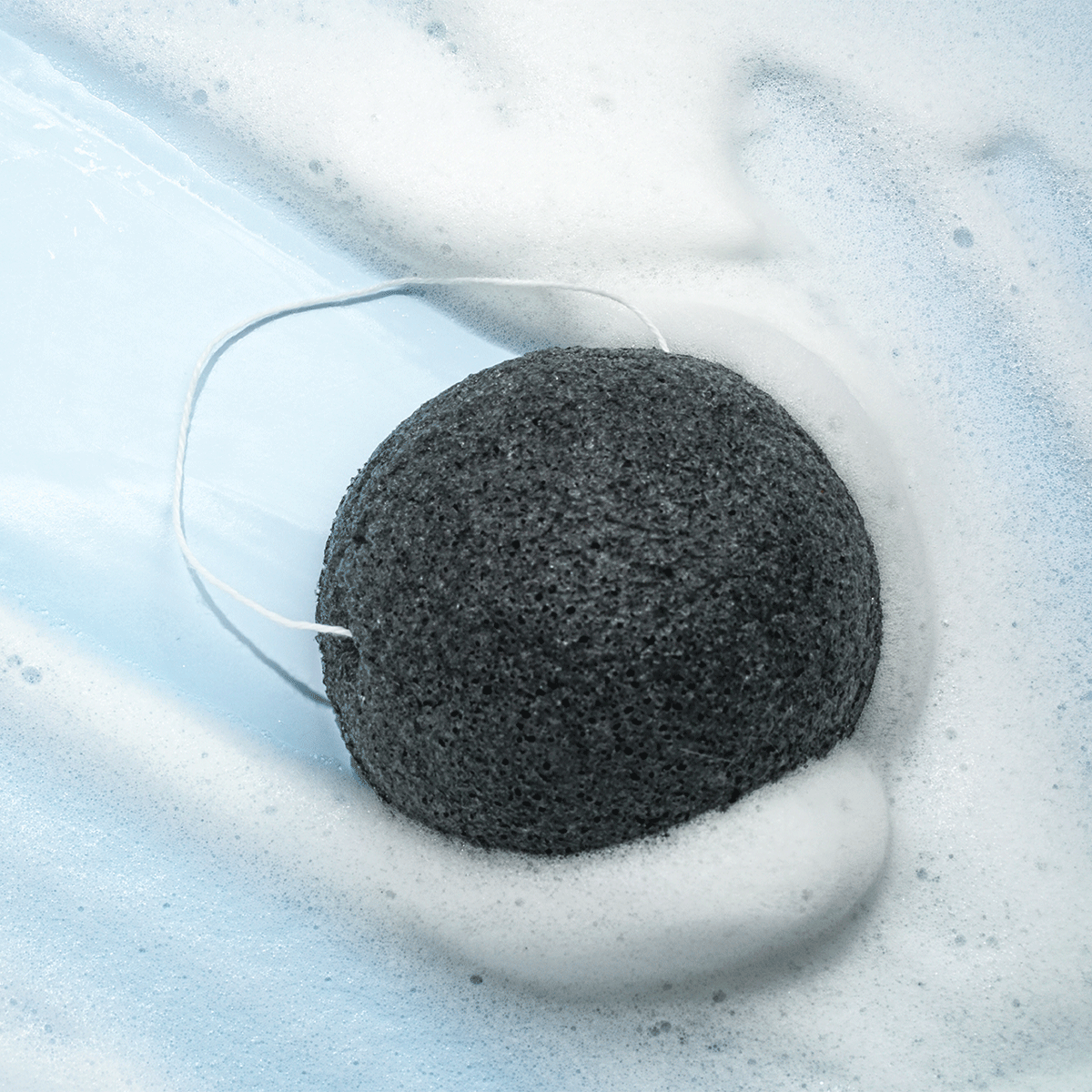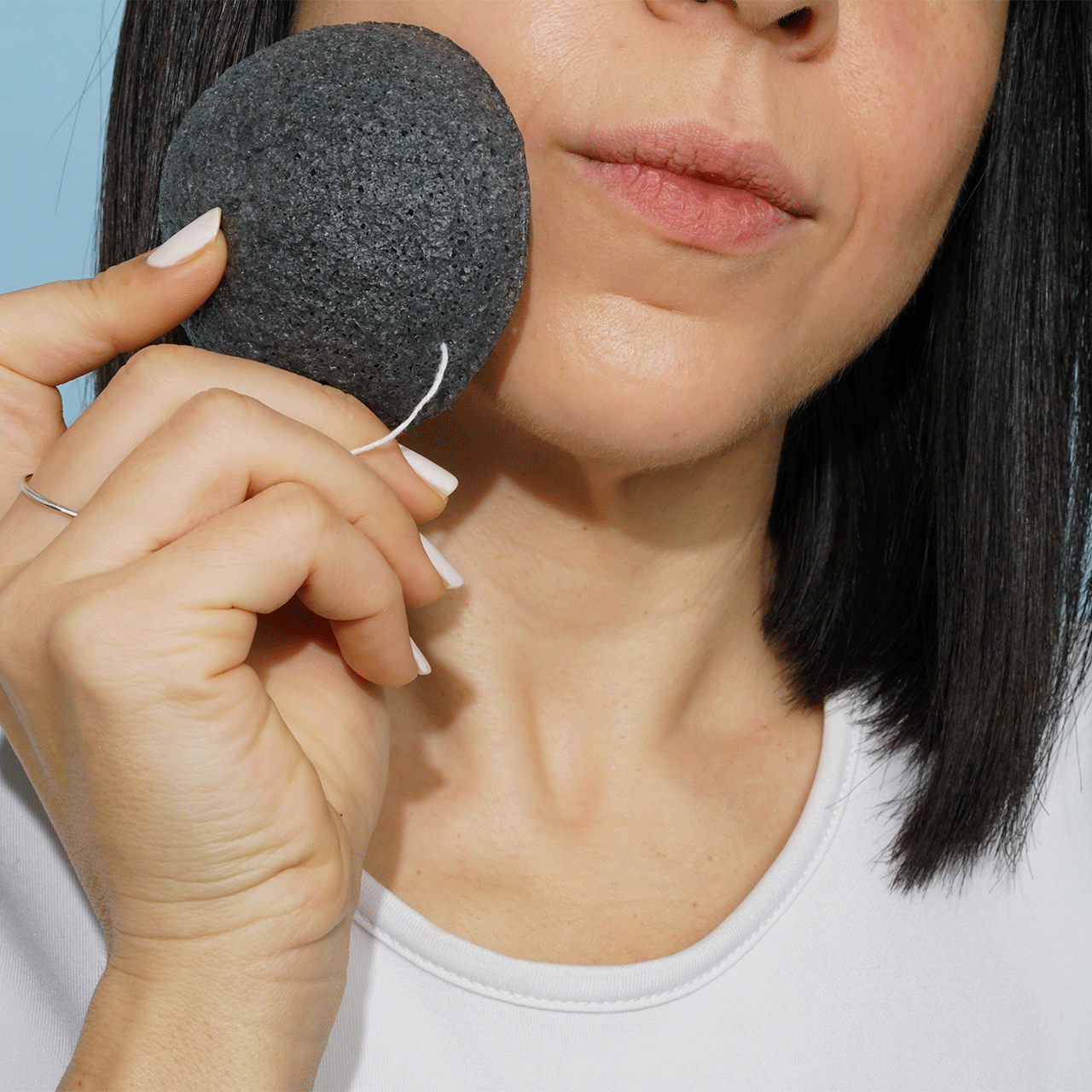 1. Moisten the facial cleansing sponge with warm water before each use
-
Place it under the tap and moisten it well with warm water until it doubles in volume
2. Add the cleansing gel
- Once the cleansing gel is in our Black Konjac, massage the skin in upward circular motions for proper cleansing.
- Avoid the eye contour area.
- Rinse with water.
3. CLEANSE YOUR BLACK KONJAC
- Rinse the sponge with water after every use and let it dry naturally.
- Hang it by its cord for better drying.
- Once a week, you can put it in boiling water (3-5 minutes) to clean it.
Change every 3-4 months of use.
Apply the #60 second rule
60 seconds for a healthier and more luminous skin!
Did you know that we usually take about 15 seconds to wash our face?
A golden rule that will make a 'before' and 'after' difference to your skin is the '60SecondRule'. And that means washing your face for 60 seconds, always gently and without excessive pressing.
Why is 60 seconds going to improve our skin?
Our skin will be softened and the accumulated oil will be better dissolved.
Our skin improves its texture and luminosity.
Who is it suitable for?
All skin types (except the most sensitive or those with rosacea, which should not exceed 30 seconds) will benefit from a 60-second cleansing, but there are skins that will appreciate it even more…
For oily skin it will help to exfoliate the skin, cleanse the pores and remove excess oil.
*If you are undergoing a medical or cosmetic treatment, consult your doctor