Facial massage
Rose Quartz Gua Sha is made of a natural rose quartz stone with incredible benefits. It promotes lymphatic drainage, helping to improve blood circulation and reduce swelling.
It is a great skin toner and firming agent, which defines jawline and is excellent for your skincare routine.
It also relieves muscle tension caused by stress, it also helps skincare products to be fully absorbed.
Rose Quartz Gua Sha Benefits
It helps to achieve lymphatic drainage.
Improves blood circulation.
Reduces swelling.
Defines the jaw line.
Smoothes wrinkles and expression lines.
Firms, tonify y defines.
Reduces bags in the eye contour area.
Relieves muscle tension.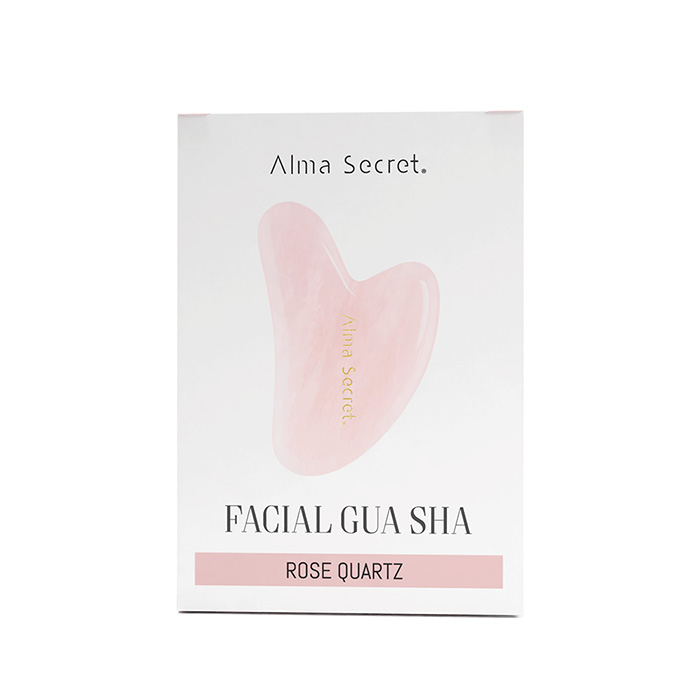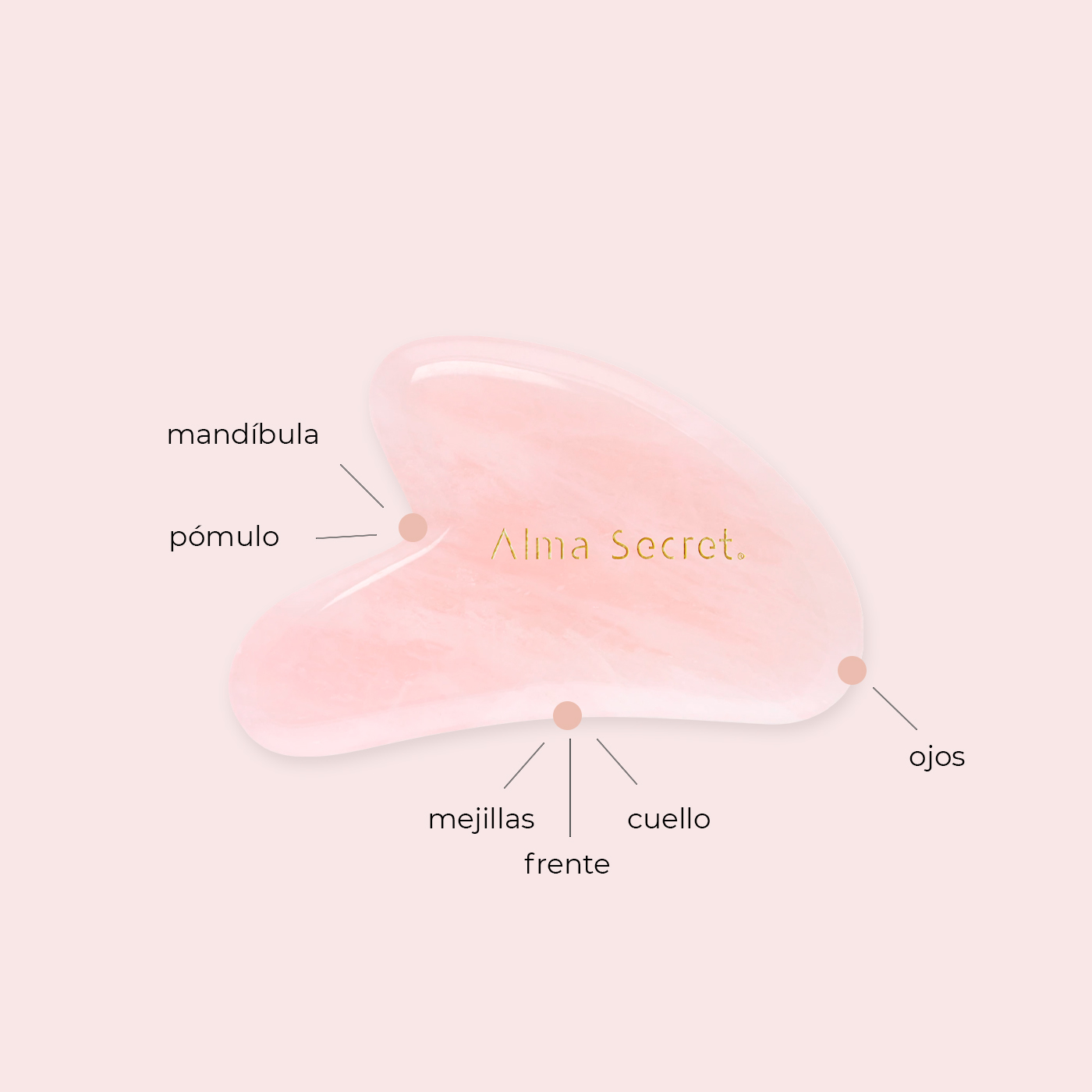 Apply your moisturiser (serum or cream) to cleansed skin and massage in:
1. Cheeks: Using the flat side, massage from the inside of your face outwards.
2. Cheekbones: With the hollow side, smooth your cheekbones from the inside out.
3. Forehead: Use the flat part to smooth your forehead starting from the eyebrow to the hairline. Repeat this movement from bottom to top across your forehead.
4. Eyes: Apply light pressure to your eye contour with the round part and massage gently.
5. Jaw: With the hollow part, massage from your chin towards the jaw to sculpt the line and reduce tension.
6. Neck: Do not forget to massage your neck with the smooth part, from the bottom upwards for a lifting effect, or from the top downwards for a draining effect.
Morning and night use.