Normal to combination skin
2-in-1 moisturising and anti-ageing cream for men, for a brighter, fresher, healthier and younger skin every day.
Enriched with Korean Ginseng, that stimulates tired and dull skin, Vitamin C antioxidant for radiance, Caffeine for decongestion and Green Tea for balancing and protecting the skin against free radicals.
Hydrates, reaffirms and rejuvenates the skin, helping to improve its appearance, combating flaccidity and smoothing fine lines and wrinkles.
It combines the soothing properties of Thermal Water and Allantoin, the healing properties of Aloe Vera and the emollients of Vegetable Squalene, a natural repairing active ingredient that penetrates the skin, restoring the lipid barrier while maintaining its hydration.
Oil-free and easy-to-absorb formula, ideal to use after shaving.
Non comedogenic. It does not clog pores.
50 ml | Vegan | Cruelty free
.
Natural Ingredients and Actives
KOREAN GINSENG ROOT EXTRACT
A powerful antioxidant that helps protect the skin from pollution, stress and UV rays. Rejuvenates and tones, acting against sagging and stimulating cell repair. Prevents skin ageing.
CAFFEINE
Caffeine is a firming agent and an excellent blood circulation activator that acts as a decongestant and draining agent on dark circles under the eyes.
GREEN TEA EXTRACT
It is a great anti-inflammatory and a powerful antioxidant that rejuvenates the skin cells and protects it from free radicals, helping to delay ageing. In addition, it also regulates oil, helps to tighten skin pores and eliminate imperfections.
STABLE VITAMIN C
It is a powerful antioxidant that helps to reduce skin ageing and fade hyperpigmentation.
ORGANIC GRAPE SEED OIL
Non-greasy, highly penetrating oil with balancing and sebum-regulating properties. Purifies, minimises and mattifies skin pores. It has a high antioxidant and anti-aging power, it contains proanthocyanidins that inhibit the damaging effects of UV radiation.
ORGANIC HAZELNUT OIL
Sebum regulator, moisturiser and skin booster. Its antiseptic power fights the bacteria that cause acne and blackheads. Contains vitamin A or retinol that favours cell regeneration, reducing expression lines.
ALLANTOIN (Comfrey Root)
Natural active ingredient obtained from comfrey root, a plant with great anti-inflammatory and healing properties.
SQUALANE
It is a repairing and emollient oil that penetrates the skin, restoring the lipid barrier and maintaining its hydration. It leaves the skin very soft and silky and protects against hyperpigmentation and premature ageing.
ALOE VERA
Healing, antioxidant, antibacterial. Moisturises, soothes and regenerates the skin.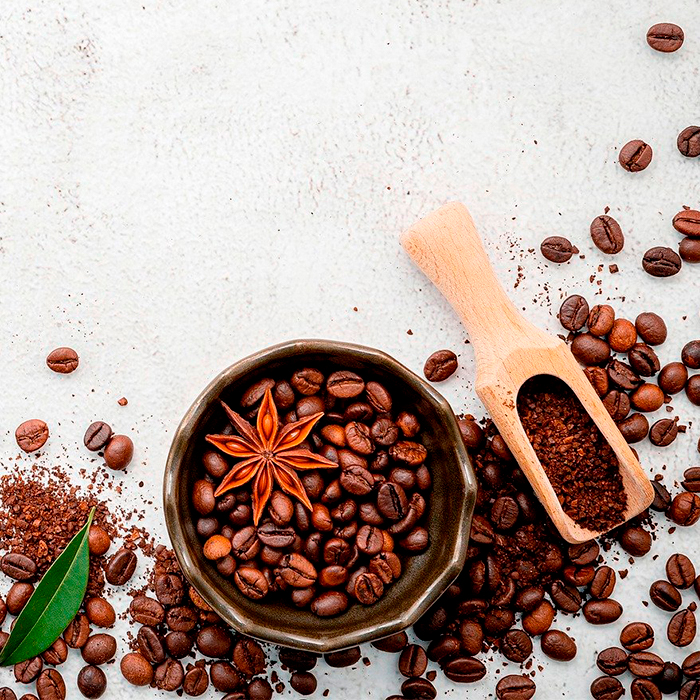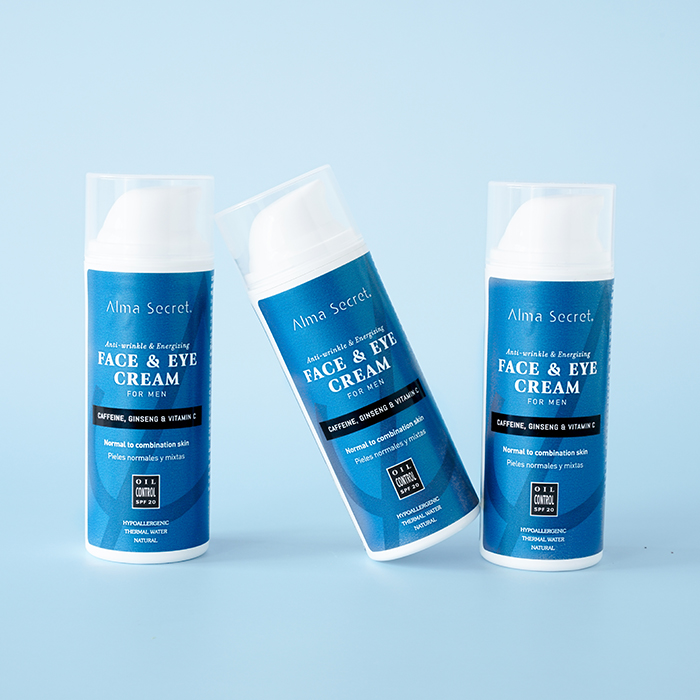 1. With thoroughly cleansed and dry skin, apply uniformly and massage in circular, upward movements on your face and neck.
2. In the eye and lip contour area, apply by tapping gently without stretching your skin.
3. Morning, night and after shave.
Aqua (Thermal Water), Cetearyl Alcohol, Sodium Cetearyl Sulfate, Dicaprylyl Carbonate, Titanium dioxide, Vitis Vinifera Seed Oil (Grape Seed Oil), Squalane, Orbignya Oleifera Seed Oil (Babassu Oil), Corylus Avellana Seed Oil (Hazelnut Oil), Allantoin, Caffeine, Aloe Barbadensis Leaf Oil, Caprylic/Capric Glycerides, Glycerin, Ascorbyl Palmitate (Vitamin C), Cucumis Sativus Fruit Extract, Camellia Sinensis Leaf Extract, Panax Ginseng Root Extract, Maranta Arundinacea Root Powder, Malva Sylvestris Extract, Calendula Officinalis Extract, Anthemis Nobilis Flower Extract, Echinacea Angustifolia Extract, Centella Asiatica Extract, Fucus Vesiculosus Extract, Trigonella Foenum-Graecum Extract, Equisetum Arvense Extract, Hamamelis Virginiana Leaf Extract, Citrus Limon Peel Extract, Humulus Lupulus Extract, Pinus Pinaster Bark Extract, Rosmarinus Officinalis Extract, Salvia Officinalis Extract, Zinc Oxide,Tocopherol (Vitamin E), Propylene Glycol, Juniperus Virginiana Wood Oil, Cupressus Sempervirens Oil, Dehydroacetic Acid, Benzyl Alcohol.