All skin types
A herbal and energising combination that deeply cleanses the skin, improving it and treating oil imbalances for a healthier, fresher looking skin.
Prepares the skin for a more comfortable and less irritating shave.
It contains Propolis, Laminaria Algae, Botanical Extracts infused in Thermal Water and Lavender, Mint, Juniper and Tea Tree essential oils, ingredients that soothe, revitalise and keep skin problems (acne, infections or eczema) "at bay".
It is enriched with Alpha Hydroxy Acids (AHA) from fruits. It acts against blackheads, acne or impurities, minimise pores and aid cell renewal.
Non-comedogenic, gentle formula. It does not clog pores.
Alcohol-free. It doesn't dry skin out. Neutral pH.
Ideal for daily use. Day and night.
250 ml | All skin types | Sulphate free | Cruelty free
.
LAMINARIA DIGITATA
This seaweed contains the highest concentration of minerals of all the seaweeds. It is sebum-regulating, anti-inflammatory, antibacterial and soothing. It increases collagen synthesis and improves hydration by fighting superoxide radicals.
AHA (ALPHA HIDROXY-ACIDS) (Alfa hidroxiácidos)
A blend of fruit acids (glycolic, citric...) that act as cell renewers and stimulators of collagen production. They work on the skin by eliminating dead cells, clearing blemishes and giving it more vitality.
CALENDULA, CHAMOMILE AND MALLOW BOTANICAL EXTRACTS
Three plants with moisturising, anti-inflammatory, soothing, healing and skin softening properties.
PROPOLIS
It is a great antibacterial, healing and anti-inflammatory agent, ideal for all skin types, especially oily and blemish-prone skin. It reinforces the skin's natural barrier and combats ageing.
LAVENDER, MINT, JUNIPER AND TEA TREE ESSENTIAL OILS
A unique combination of essential oils that effectively treats skin problems while controlling oil, regenerating the skin and protecting it from ageing.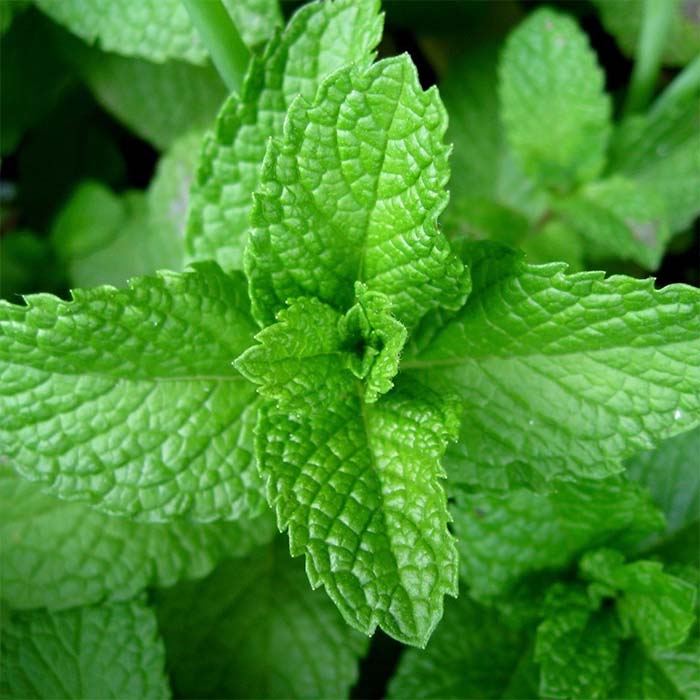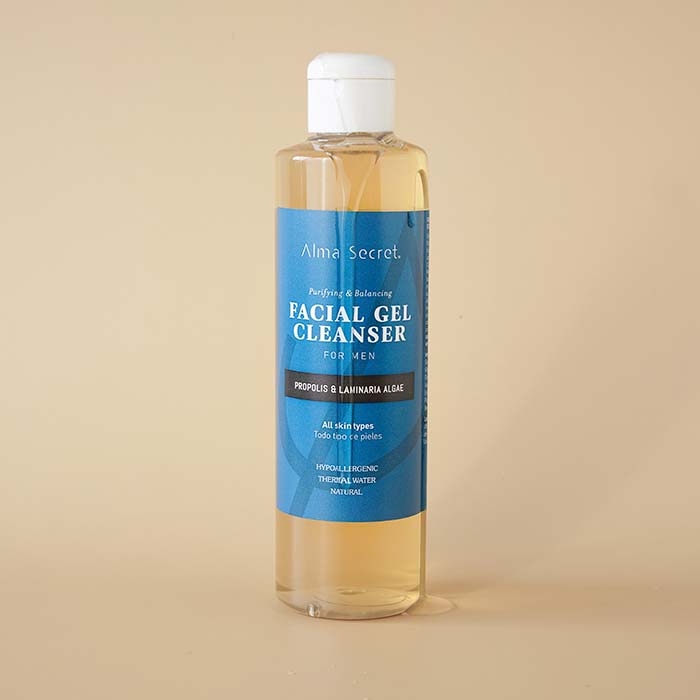 1. Apply to wet face and neck (with your hands or a soft sponge) morning and night.
2. Gently massage with upward and outward movements, forming a light foam that should then be rinsed with plenty of water.
3. Avoid the eye contour area.
4. After cleansing, it is advisable to always use a toner.
Aqua (Thermal water), Lauryl Glucoside, Sodium Cocoamphoacetate, Glycerin, Decyl Glucoside, Sodium Cocoyl Glutamate, Sodium Lauryl Glucose Carboxylate, Coco Glucoside, Glyceryl Oleate, Malva Sylvestris Extract, Calendula Officinalis Extract, Anthemis Nobilis Flower Extract,Dimethyl Sulphone, Propolis Extract*, Laminaria Digitata Extract, Zinc PCA, Vaccinium Myrtillus Fruit Extract, Saccharum Officinarum Extract, Citrus Aurantium Dulcis Fruit Extract, Citrus Limon Fruit Extract, Acer Saccharum Extract, Lactic Acid, Potassium Sorbate, Sodium Benzoate, Dehydroacetic Acid, Benzyl Alcohol, Lavandula Angustifolia Flower Oil*, Mentha Piperita Oil*, Juniperus Communis Fruit Oil*, Melaleuca Alternifolia Leaf Oil*, Linalool**, Limonene**
*Ingredients from organic farming |
**Natural Origin fragance